Digital Resilience – the Basis for
a Safe, Secure and Free Society.
International Digital Security Forum (IDSF) Vienna 2023
Held for the third time, the 3rd International Digital Security Forum (IDSF) once again impressively demonstrated its distinctiveness as an international meeting point for security experts active at the interface of diplomacy, politics, IT industry and science. In just three years, the brand developed for the Forum has matured into a globally recognisable reference for solution-oriented and sustainable multi-stakeholder exchange on core topics of digital security.
The conference was designed as a tried-and-tested mix of inspiring keynotes and top-class discussion panels. IDSF23 featured 8 keynotes and 13 sessions with more than 100 speakers. Over the 3 days of the event, more than 500 participants attended this international hotspot for digital security.
Organized by AIT with the support of the Austrian Federal Chancellery, the Federal Ministry of Foreign Affairs, the Federal Ministry of Interior, the Federal Ministry of Finance, State Secretary for Digitalisation and Telecommunication, and in partnership with the Austrian Security and Defence Industries Group of the Austrian Federal Economic Chamber and the Competence Center Secure Austria (KSÖ), as well as in cooperation with international partner organizations, IDSF dedicated the week to bring together international and national leadership and stakeholders for information exchange and to foster collaboration and build partnership in the context oft the motto "Digital resilience – the basis for a safe, secure and free society".
The programme of #IDSF23 included the following session tracks :
Responsible Technology Development
Artificial Intelligence (AI)
Modern Crisis, Conflict and Disaster Management
Advancing Global Security through Digital Innovation
(De-)Centralisation of Digital Infrastructures
Cyber Security
The programme can be found here.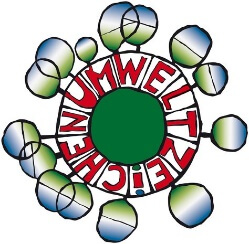 The International Digital Security Forum (IDSF) 2023 was organized as a green event according to the guideline for Green Meetings & Green Events.