Directions & Accommodation
MuseumsQuartier Vienna
Museumsplatz 1, 1010 Vienna
In preparation of the International Digital Security Forum 2022 and in concord with the conference's motto "Secure digitalisation for a safe, green and sustainable future", the IDSF organizers would like to maximize their efforts of hosting this event as green as possible.
Corona regulations on site
To give all participants a feeling of the greatest safety possible, the event will take place on site in compliance with all Covid-19 protective measures prescribed by the Austrian federal government at the given time. At the venue, there will presumably be no Corona-related restrictions. However, we recommend that you conduct a Corona self-test shortly before your visit to the venue. Hand disinfection dispensers will of course be provided at the venue.
Green Event
We aim at organizing the IDSF event according to the Austrian Ecolabel for Green Events. Accompanied by numerous measures, from choosing a regional caterer to resource saving at the venue of the event. We would like to invite you to support our efforts by means of environmentally friendly travel and waste avoidance.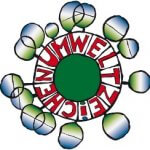 Vienna is an exemplar city when it comes to green transport and is very easy to navigate through.
How to get to MuseumsQuartier
The venue is easily accessible by public transport. The following public transport connection is within walking distance:
Waste avoidance and waste separation
Please make sure to avoid waste and to separate and dispose of unavoidable waste accordingly.

Accessible event
Barrier-free accessible

For further clarifications do not hesitate to contact Athina Lykou at athina.lykou@ait.ac.at who will be happy to assist you if you have any questions.